Doing a logo for a friend of mine on a kind of last minute notice. Wondered what you all thought. The company does wireless/cell phone stuff, and the name of the company is "MRL Investments". My friend wants me to embroider some shirts for him and the original logo he sent me, besides looking a bit bad, isn't the best set up for embroidery. Here's what the original logo he sent looks like.
Luckily, he's open to change and doesn't mind something different. So in a couple minutes I came up with this, which isn't bad for a couple minutes of time.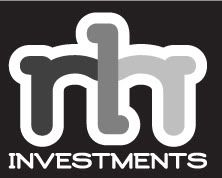 Investments and Distribution can be switched, just in case you might ask. He's just not sure which he wants yet. But using only two letters I made all three letters of the logo. Any good? Need more? As I'm typing this post I'm thinking about maybe adding some "wireless signals" in the logo, but not sure yet. Any of your thought would be great.


Edited by phuck.stic - 28/Aug/2012 at 6:46am